About Us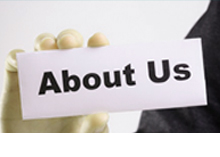 More than 60% of the India's landmass is exposed to earthquake hazard. Earthquake studies have acquired momentum, particularly after the most disastrous earthquakes like Uttarkashi 1991 (M=6.5), Latur 1993 (M=6.4), Jabalpur 1997 (M=6.0), Chamoli 1999 (M = 6.8), Bhuj 2001 (M= 7.6) and Kashmir 2005 (M=7.4). Ever since, seismic hazard assessment and risk analyses, updating the seismic zonation maps and engineering seismology have gained higher priority in seismological research. Understanding the crustal structure and earthquake processes and estimation of recurrence interval are other priority areas of research. More Info
Latest
The EERC of IIIT Hyderabad will start the student's chapter of the 'Indian Association of Structural Engineers' (IAStructE). The inaugural function is scheduled on 29th August 2022 from 2:00 PM to 2:45 PM, followed by a keynote lecture by Prof. Yogendra Singh, Dept. of Earthquake Engineering, IIT Roorkee, which is also planned from 2:45 PM to 4:30 PM in an online mode. For details, click on the posters.
Poster Inaugral Event | Poster Guest Lecture
Note: All the participants are requested to register for the 'Guest lecture' event.
Registration Link | Zoom Link.

IAStructE & IIIT Hyderabad Lecture Series "Wind Engineering on Highrise Buildings and Structures: The Benefits of Wind Tunnel Studies, IS 875 and the International Code Wind Load Design Limitation" by Shri. Balla Venu Kumar, Country Head/ Wind Engineering Expert/Specialist, CPP Wind Engineering & Air Quality(India), on Saturday, 16th April 2022, 4:30-6:00 pm.
Poster.
IAStructE & IIIT Hyderabad joint lecture series "Fire Safety in Highrise Buildings - Some Important Clauses from NBC" by Shri C. Lakshmi Prasad, Director, State Disaster Response and Fire Services Department, Telangana, on 29th September 2021 , 5-6:30 pm.
Poster .
Useful links
Research Student Guidelines
News & Events
"EERC in News"

"EQ events recorded at EERC"